COME SEPTEMBER!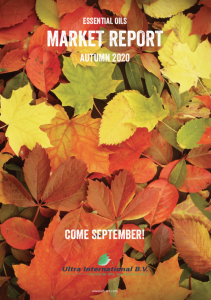 We are pleased to present the latest Autumn edition of the Ultra Market Report. Over 98 products from more than 25 countries analysed with in- depth analysis included for many products. This is a very special report as it highlights the experiences of key members of the Ultra Group who have contributed significantly to who we are today.
We hope you enjoy the crisp hues of Autumn along with our exciting report.
Digital version available. Click to DOWNLOAD and save it as your favourite pdf so you have everything you need to know offline and on the go!!
Want to print this report page by page? Then click the PRINT button in the top left corner!