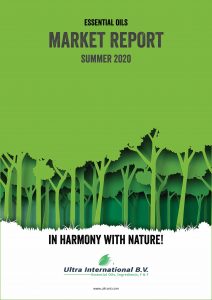 Over 90 products from more than 25 countries analysed and reported on, many with in-depth analysis. The report is also packed with additional articles related to Tackling the COVID-19 crisis: Interview with Ravi Sanganeria, Sustainability Red Alert: Learning the Hard Way, Fanny Bal on Naturals: A New Generation's Perspective and Nature's Miracle Mantras: The Australian Power House.
Now that you have some time on your hands, sit back and catch up on what's happening in the world of essential oils. But at all times continue to follow all protocols to keep yourself and your dear ones safe and healthy.
Digital version available. Click to DOWNLOAD and save it as your favourite pdf so you have everything you need to know offline and on the go!!
Want to print this report page by page? Then click the PRINT button in the top left corner!