The Top Five Trends In Essential Oils Today
December 5, 2021
Eddie Bulliqi
---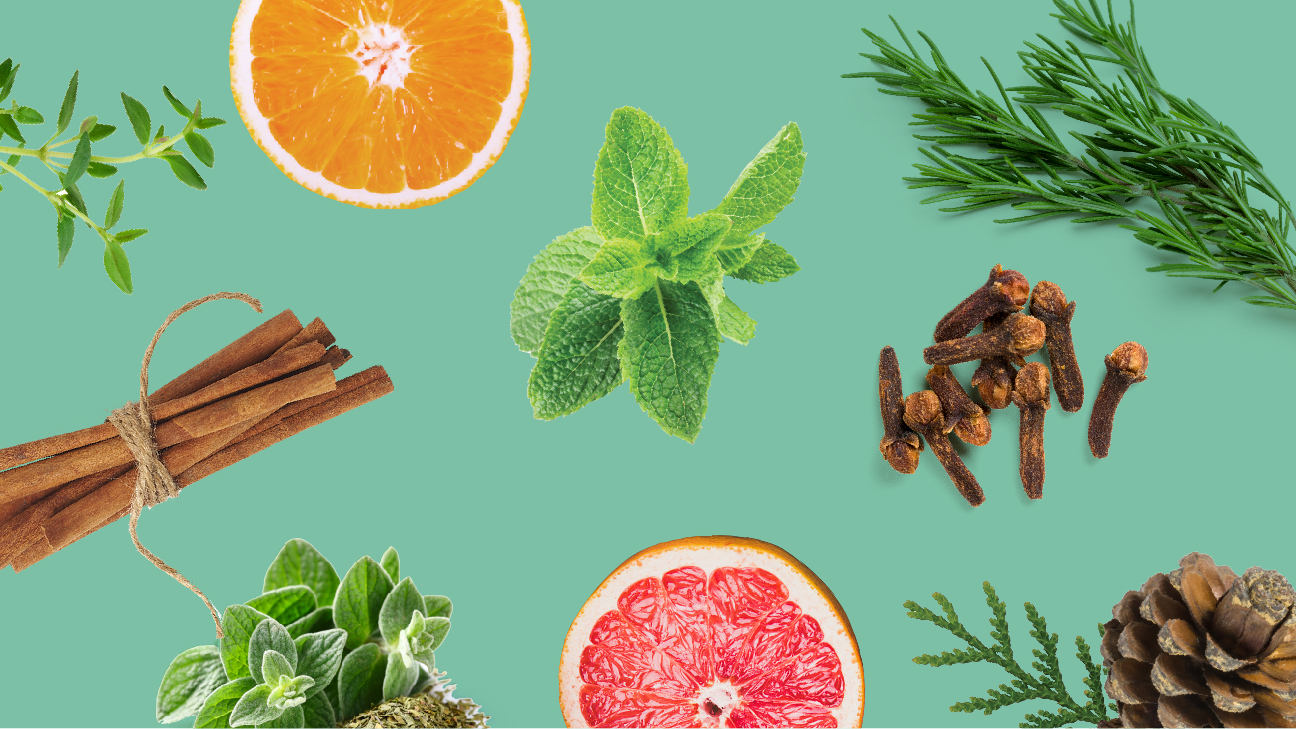 The global essential oils market is expected to grow from $9.62 billion this year to $18.25 billion in 2028, with a CAGR of 9.57%. Everything is looking up for the sector – not only do 34% of Americans believe in the health benefit of essential oils, but the wellness economy (encompassing a wide range of products and services, all brought together under the aim of improving holistic wellbeing) has given a platform for aromatherapy to be better understood by the mainstream. Given that wellness products are often dual-purpose (partly due to the wellness industry's frequent target of multisensoriality), cross-category offerings are the future of applied essential oils. The key for tomorrow's innovators, whatever business category they might be involved in, is to consider how the values of their product are impacted by its sensoriality, and how harnessing the inherent strengths of essential oils (such as stimulating a sense of energy, calm, relaxation, invigoration, or naturality) could contribute to optimising those values in the eyes, noses, and minds of its consumers. This article details the five biggest current-day trends with essential oils and the standard-bearers paving the way for innovation.
1. Functional Fragrance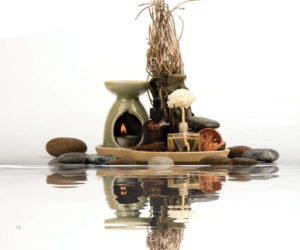 The micro trend for functional fragrances we started tracking a few years ago has bloomed into a steadfast bastion of the industry's future. The volume of fragrance launches touting functional benefits (such as anxiety reduction or sleep-enhancement) as a result of essential oils in the formula has skyrocketed. Given that two out of three adults experienced increased stress during the pandemic, many are looking for products that can help them manage their minds and moods.
Standout examples include The Nue Co.'s Forest Lungs fine fragrance, designed as a "unisex, anti-stress supplement delivering the healing effects of nature to the body and supporting the reduction of everyday stress". It includes vetiver, cedar wood, patchouli and bergamot oils that are supposed to mimic the calming effect that phytoncides (volatile organic compounds emitted from trees that play a role in plant immunity) are hypothesised to have on the human body. In corroboration, former Givaudan executive and owner of Singapore-based scent brand SIX Jason Lee believes that "COVID-19 has forced us to focus on the emotional and psychological and people now realise fragrance plays an important role in our well-being. COVID-19 is really the big driver behind the whole trend of functional fragrance now, it's the big catalyst and I expect to see it more in the developed markets".
2. Customisation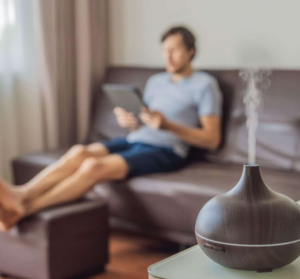 User-friendly, full customisation has been difficult to achieve with scent tech devices (such as diffusers) as the mechanisms have generally been clumsy and unsophisticated. Given the DIY and creative play trend we see burgeoning in all areas of social media, as well as the prediction that the aerial diffusion segment will grow with a CAGR of 11.7% until 2028, it is no surprise that players new and old want a slice of the pie. Key examples include designer Kim Mansu's recent concept for a smart diffuser speaker, containing different essential oil blends within the device that can be switched on or off from your phone as well as AROM's scent diffuser which allows for total customisation, layering essential oils via an app.
3. CBD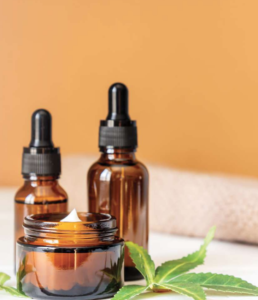 As clearer tiered regulation trickles out from the USA and gradually becomes incorporated globally, CBD is set to captivate a generation looking for natural, holistic solutions to aches and ailments (33% of Americans have used CBD once or more). In the CBD context, essential oils serve to underline its natural origin and provide additional benefit either through cognitive enhancement, or moisturisation, or both. A good example is Elixinol's Active Hemp Balm, enriched with lemon, rosemary, and eucalyptus oils, alongside CBDistillery's CBDefine Cream, scented with frankincense, tea tree oil, lavender, and rosemary.
4. Pets 
I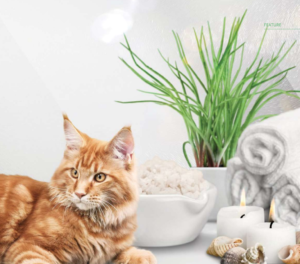 n 2020, US consumers spent $103.6 billion on their pets, with the 57 million 18 to 39 year old pet owners accounting for 41% of all adult pet owners. Essential oils have the capacity to fill multiple roles in the pet world – first and foremost, for deodorisation, and secondly, positively influencing animals' emotional wellbeing. Standing out above the crowd, the "Pet Fresh" deodorising dog brush uses mist, powered by essential oil cartridges in the back of the brush, to condition and sanitise a dog's hair as you brush it. Also worth a mention is the "Aroma Pet Carrier" concept product released by Chi-eun Jang and PDF HAUS. The carrier is integrated with an air purification and ventilation system, aiding stress-free travel with an essential oil diffuser built within the crate.
5. Drinks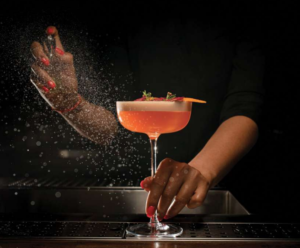 Whilst essential oils are the bedrock of many of the world's most famous soft drink brands, in other contexts, such as beer or coffee, flavouring exclusively with essential oils is almost unheard of. As the better-for-you trend continues to sweep the aisles within food and beverage from brands low to high, we can safely assume that the sugar content of flavouring syrups will go down, and big brands will be looking for alternatives that show their commitment to natural ingredients and positive health-impact. In a related move, the most famous example of experimental drink-making using essential oils is the Ritz-Carlton Berlin's "Fragrances" bar which opened in 2014 – a cocktail lounge that concocts drinks directly inspired by commercially available perfumes, displaying both the fragrances and their key materials on the walls of the venue. Key drinks include 'Morning After The Thunderstorm', modelled after French niche scent brand Annick Goutal's 'Un Matin d'Orage', with tasting notes of pisco, lemon, jasmine, ginger, ylang ylang, shiso and magnolia, as well as Vaara inspired by traditional British perfumer Penhaligon's Vaara fragrance, mixing Bulleit Bourbon, saffron infused Zacapa 23, coriander brandy, pear purée, rose water, lime, and vanilla-tonka bean-honey-magnolia syrup to achieve a similar effect as the scent.