Oils that speak my Special Language
June 8, 2021
Fragrances That Fill My Heart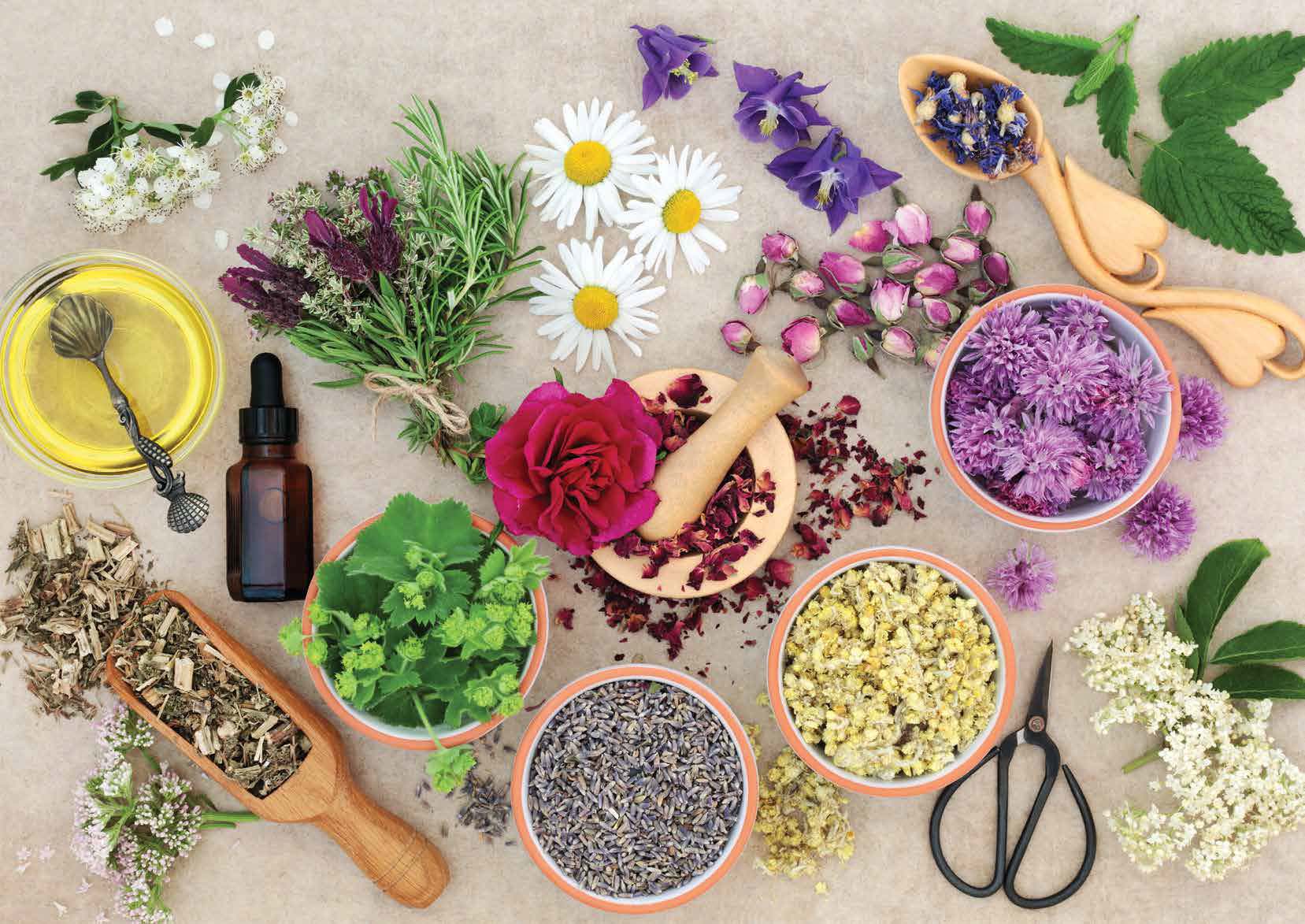 Every quarter, travelling far and wide, we bring you the freshest of news from the worlds of essential oils and F&F. On our sojourns across fields and wilds we have taken you into the heart of nature and its treasures. This time we looked no further than our own backyard. Today, we take you along for a tête-à-tête with some of our own team members who were only too happy to share insights into their favourite oils. They infuse love and life into their roles at Ultra and bring new meaning to woman-power.
---

Laura's Love, Rosemary 
Laura Johnston, Technical Sales Manager,
Ultra International UK Ltd.
Remembrances of lemon drizzle cake and tempting whiffs of casseroles and roasts are what Laura finds in her favourite rosemary essential oil. It reignites her memories of childhood, grandparents, and parents. Rosemary rekindles memories of how this was a staple in their kitchen garden; how just a few sprigs could flavour up the simplest of meals. We aren't surprised since rosemary has always traditionally been associated with remembrance.
A fitness enthusiast and runner, Laura first came into contact with this oil when she started using it as a muscle stimulant. A few magic drops added to bath water was the miracle that eased away her fatigue and aches. To her, rosemary oil is a blend of opposites – a little sweet and a tad savoury; versatile yet resistant, relaxing yet stimulating. She attributes this to the healing properties of rosmarinic acid extracted from Rosmarinus officinalis, and the reason behind its popularity in fields of F&F, pharmaceutical, cosmetics, haircare, and more. Its anti-aging, anti-inflammatory, and antimicrobial activity has endeared it to modern natural cosmetic science. Laura is yet to visit a rosemary plantation but is amazed by the fact that this humble herb requires very little care. It flourishes well in a humid, sea climate and is used in myriad applications.
Its delicate and vivacious aroma holds a timeless unisex appeal. 'Hungary Water' is Laura's favoured perfume, one of the first alcohol-based perfumes in Europe to be developed for Elizabeth of Poland, Queen of Hungary. However, her classic day-to-day favourite is Jicky by Guerlain hailed as 'the first modern perfume'. "It's stimulating, reviving and invigorating but above all, thought-provoking," she finishes off.
---
L

ina's Lift-Me-Up Lemon
Lina Piccininni, General Manager,
Ultra International Inc.
Lina swears by the zesty freshness of invigorating lemon oil. For her, lemon oil is an instant visa into a happy space. It encapsulates all that is fresh, bright, cheerful. Of course, you realise how significant this is when Lina reveals that the aroma of lemon oil is the fragrance of her childhood. It is the fragrance of joyous memories of bright citrus groves in sunny Sicily, of plucking fruit off the trees, and holidays spent with grandparents.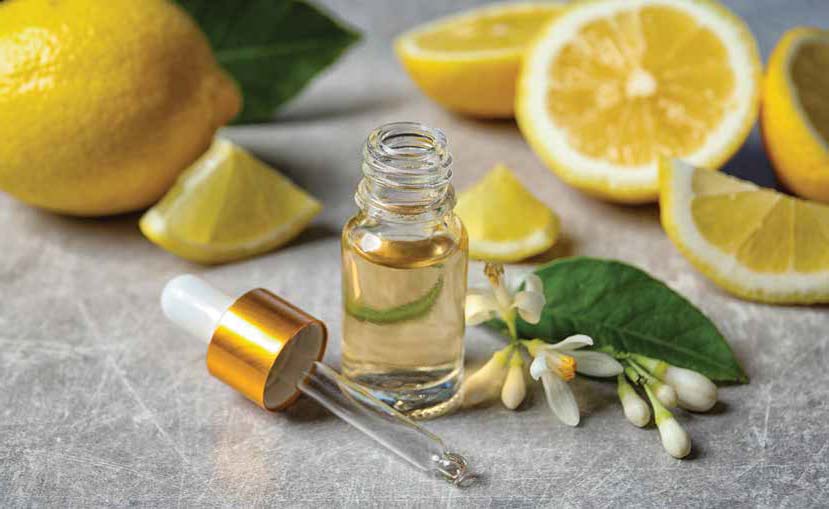 Lina had quite a few encounters with the scent of lemon in her early life. However, it was much later during her aromatherapy certification programme that she came into close contact with lemon oil. Today, she loves the energy and vibrancy of lemon oil. She admits that she cannot do without lemon-scented candles and cleaning agents to automatically usher in a clean, bright feeling in her home and spring in her step. A visit to a lemon plantation features high on Lina's bucket list and she is waiting for an opportunity to tick it off. She never tires of imagining strolling through lemon groves and being surrounded by the intense aroma and beautiful colours that are sure-shot mood boosters.
Of course, how can Lina's favourite perfume be anything without lemon top notes? Dolce and Gabbana Light Blue and Giorgio Armani Acqua do Gioia feature on her list of favourites because, "there is nothing more refreshing than walking into an environment that makes you instantly happy!" she smiles.
---

Asha's Awesome Orange
Asha Phekoo, VP/Purchase and Business Development,
Ultra International Inc.
Not unlike the fruit, orange essential oil is gently sweetening, bright, and pleasant in taste and aroma. This little bottle of vitality wins Asha's heart every time. Her memories of orange oil can be traced back to her initial days at work, the time still vivid in her mind. It was February 1987 and Asha had reported for her first job interview in the F&F industry. Being an applicant for the Quality Control Laboratory, she was asked to identify the odour and taste of orange oil in solution. The reason being that a keen sense of smell and taste were prerequisites for working in the Quality Control Laboratory. This, as she reminisces fondly, was the introduction to orange oil; the first whiffs that grew to become a lifelong love affair.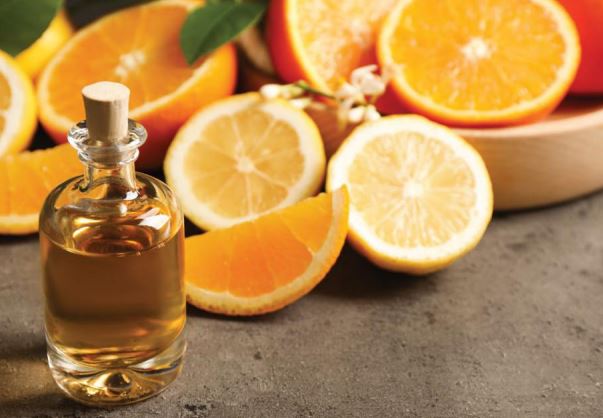 Her role in Purchasing and Business Development at Ultra has taken her places. Asha considers herself fortunate to have visited numerous orange plantations and orange oil distilling plants across several geographies. Among all of them she is impressed by the scale, standards and sophistication in Brazil, one of the world's foremost producers of orange oil.
Though orange is quite a favourite, Asha has made it a point to stop using fragrances since she started working in the laboratory. Her work entails smelling an assortment of raw materials, and perfumes are a no-no since it interfered with her sense of smell. However, as she points out, orange oil can be diffused with other carrier or citrus oils in the diffuser for that all-pervasive freshness. Alternatively, it blends beautifully with spicy oils like cinnamon or clove for that warm and cosy feel. It finds use in a host of cleaning products, skincare and toiletries, and of course a favoured flavouring agent. Asha says, "Orange oil is one of the most versatile essential oils I know". We couldn't agree more.
---

Lisa's Peppy Peppermint
President,
Ultra International Inc.
Chewing gum, toothpaste, candy canes, mouthwash, teas, and tisanes, who is not familiar with the tingly freshness of peppermint? Peppermint features in numerous common everyday products and Lisa has loved the flavour since she can recall. However, the one special memory of peppermint that Lisa says has really brought her closer to the flavour and fragrance of peppermint was at her workplace. It was, Lisa recalls, about four years ago when she started experimenting with blends and rediscovered her affinity for peppermint oil.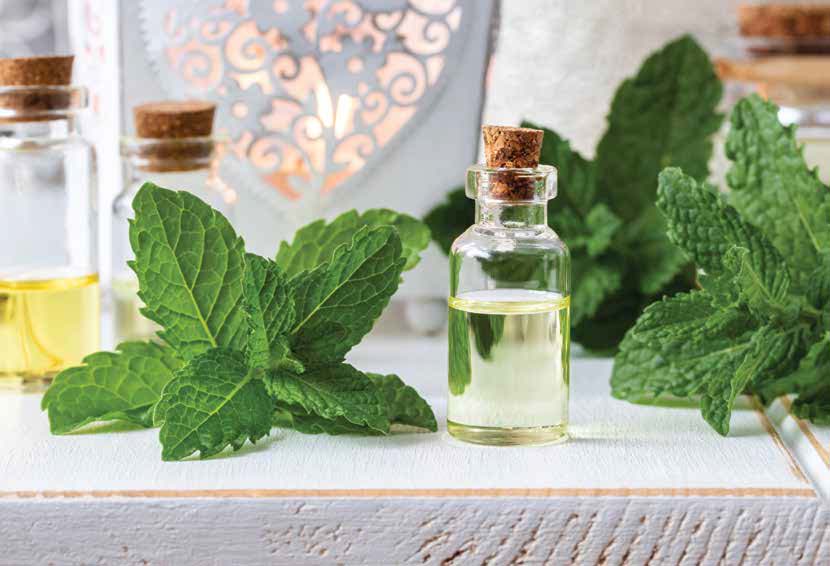 During her initial years of joining Ultra, Lisa enrolled for an online aromatherapy course. One of her assignments was to select an essential oil to add to bath salts. Lisa opted for peppermint oil and added a few drops of it to the bath salt. How that peppermint oil transformed the product, Lisa remembers vividly. She rues the fact that she has not yet had the opportunity to visit a peppermint farm but hopes to put that right soon.
Peppermint's sharp and fresh, zingy, wake-me-up quality makes it an energizing addition to soaps, scrubs, skincare products – an immediate crisp, feel-good factor. Not surprising then, Lisa has developed a penchant for Jo Malone's 'White Jasmine and Mint' as her favourite fragrance. Peppermint oil of course, "has a tingling effect on the skin and makes you feel like a clear crisp day." Now that is a marvellous feeling for everyone.