ON THE ROAD TO SIMPPAR, PARIS
May 25, 2023
Laura Johnston and Rafael Bourdeau, Ultra International UK
Sometimes it is the journey that teaches you a lot about that destination.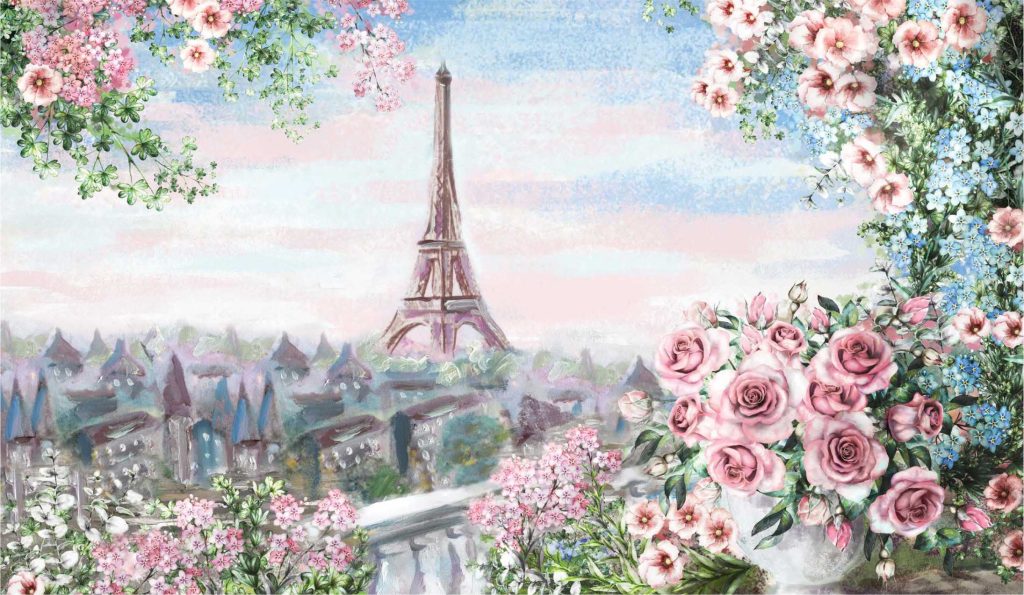 Imagination and artistry flow through the veins of the city of love, Paris. The greatest poets, writers, painters, musicians, and actors have found inspiration in the mesmerising beauty of this twinkling city. Paris is where white stone houses exude luxury, fragrant flowers embellish cobbled streets with painters and musicians galore, and the aroma of freshly baked croissants floats in the air. Seeking inspiration in this artistic hub is SIMPPAR, a confluence of the greatest talent in the world of aromas.
At the edge of central Paris, soaking in the glory of the city, and yet, away from commotion is The Espace Champerret, the venue for SIMPPAR 2023.
THE STORY OF SIMPPAR
Over three decades ago, the quest to craft smells that nurture the soul and delight senses led to the creation of SIMPPAR by the French Society of Perfumers. Today, it stands as the symbol of novelty and creation. It is the oldest and most critical trade show in Europe for raw materials and services for the perfume industry. Every year, the participation of exhibitors, especially foreign producers grows leaps and bounds. In 2022, SIMPPAR welcomed 106 exhibitors from 23 countries. At SIMPPAR the agenda is to find the perfect match; to introduce new raw materials and producers to perfumers, sales representatives, and marketing managers.
A JOURNEY OF EXPLORATION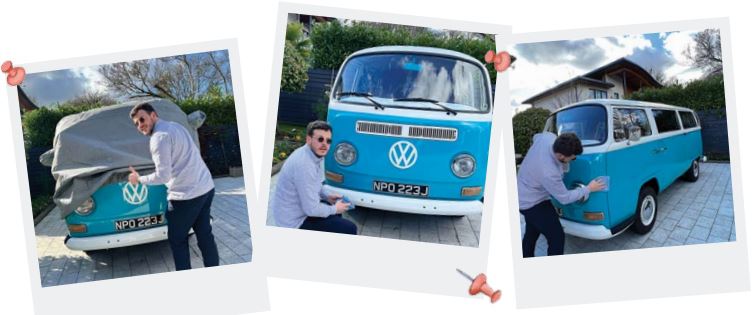 Ultra International is a proud participant of SIMPPAR 2023. But we like to keep the creativity alive. We are adventurous whilst focused on sustainability and upcycling. We want to take something old and turn it into gold. So, we decided to dust off the cobwebs of our 50-year-old beloved VW Campervan and travel by road. Impacting nature and being impacted by her. Route mapped; picnic baskets are also being pulled off shelves as we embark on a road trip of fragrant explorations to make our way to SIMPPAR 2023.
THE PICTURESQUE ROUTE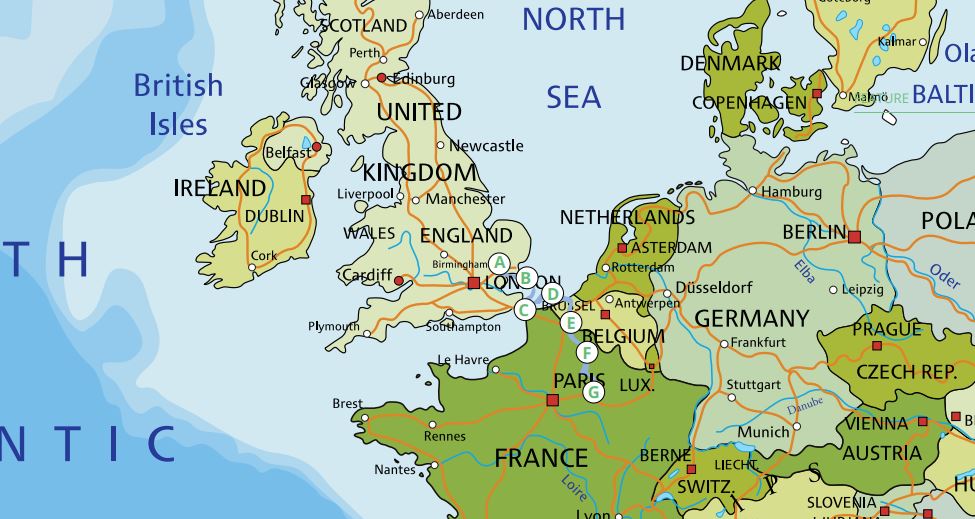 In the words of famous American philosopher, Ralph Waldo Emerson, "Life is a journey, not a destination." And with that thought, we gear up for SIMPPAR. We will begin this sojourn from the sprawling metropolis of London and travel 483 kilometres to reach paradisal Paris. This captivating journey will be completed in 24 hours as two enthusiastic members of the Ultra team, Laura Johnston and Rafael Bourdeau, get behind the wheel. Along the way we will make six pit-stops to refuel, recharge, and rotate drivers. And let's not forget, the 50-year-old campervan needs its beauty rest too.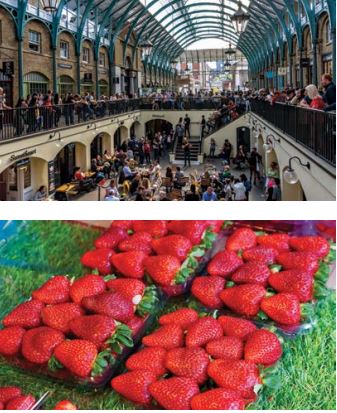 But can a road trip be successful without the right company? And, by company we mean food! So, before we get on the road, we intend to make a quick stop at New Covent Garden Market in London. Who can resist decadent, freshly baked treats? And while we are there, a refreshing bunch of flowers is a must. Our van will be loaded with the world's most popular fresh cut blooms and some delicious snacks to satiate hunger pangs.
Once we are loaded and locked, this is what our voyage will look like.
LEEDS CASTLE – A ROYAL DAY OUT
Our first stop will be a 12th century royal palace. Leeds Castle is one of the most mesmerising medieval castles in England. Surrounded by 500 acres of beautiful parkland and gardens, the castle projects into its natural lake. It has been owned by monarchs for generations, six of whom have been queens of England. Leeds Castle is a palace of contrasts which offers thrilling experiences, tranquil escapes, and spots for quiet reflection.
SEVEN SISTERS CLIFFS – A DRAMATIC COASTLINE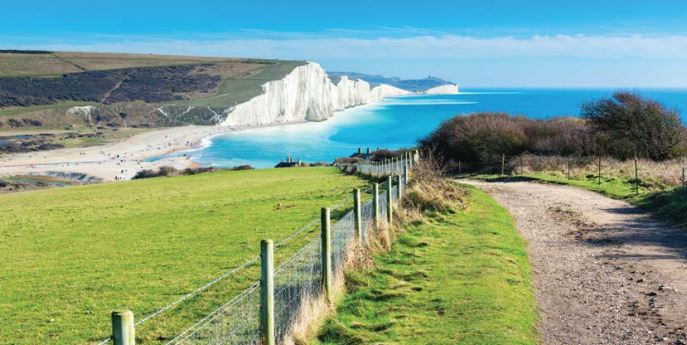 After medieval England, our next stop will be the dramatic white cliffs. The Seven Sisters are adorned by the pristine English Channel on one side, and the delightful English countryside on the other. The towering cliffs are part of England's South Downs National Park and located near Brighton. For hikers the Seven Sisters cliff walk is a dream. For others there is always the opportunity to enjoy stunning coastal views, wildlife spotting, cycling, kayaking, and paddle boarding at the Seven Sisters Country Park.
CROSSING THE CHANNEL IN STYLE
The boat journey from Dover to Calais typically takes around 90 minutes and is a popular route for travellers crossing the English Channel between England and France.
The journey begins at the port of Dover, which is located on the southeastern coast of England. We are very excited to sail across the channel with our van and take the opportunity to enjoy the scenery on the way.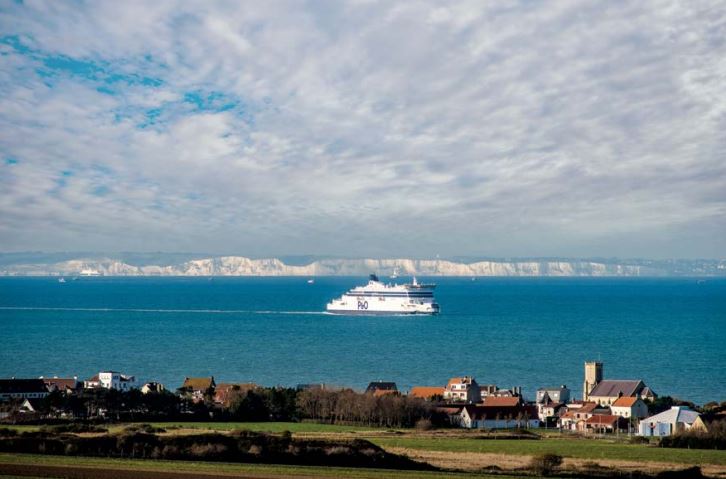 On a clear day you can see the iconic white cliffs of Dover receding into the distance, while on the other side of the Channel, you can see the French coastline coming into view.
As the ferry will approach the port of Calais, the French coastline will be visible more clearly. We are looking forward to our boat journey from Dover to Calais across the English Channel.
ABBEVILLE – REFLECTING ON THE PAST
As we bid adieu to England and say hello to France, we will stop over at Abbeville. A historic city, Abbeville, is swept in the beauty of ancient architecture and mesmerising gardens. Abbeville's belfry is a UNESCO World Heritage site and one of the oldest structures in France. Dating back to 1209, this belfry climbs almost 30 metres with two-metre-thick walls.
AMIENS – VENICE OF THE NORTH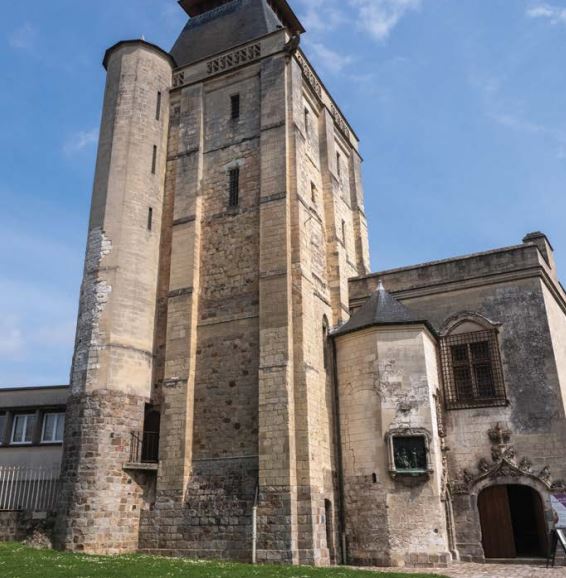 Next up on our itinerary is the town of Amiens. Dubbed as the Venice of the North, a network of over 65 kilometres of public channels creates an intricate watery kingdom in Amiens. It is encompassed by lily-covered water and tranquil surroundings. Amiens is also home to France's largest cathedral. The façade of this 13th century Gothic landmark is decorated by over 1,000 statues and carvings.
BEAUVAIS CATHEDRAL – AN AWE-INSPIRING STRUCTURE
Just before hitting Paris, 60 kilometres outside the city, is the gravity defying Beauvais Cathedral. Beauvais doesn't feature on most tourist itineraries to France. But this surprising stopover is home to the gorgeous Beauvais Cathedral. This true gem of gothic architecture, the Saint-Pierre Cathedral possesses awe-inspiring proportions that would dwarf the Parisian Notre Dame Cathedral.
CHANTILLY – A HINT OF CREAMY SWEETNESS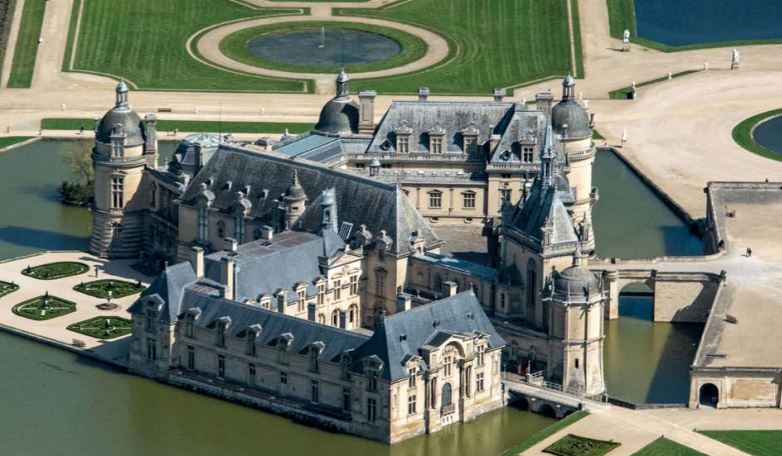 Another 10 kilometres and we reach Chantilly, our final stop before Paris. Chantilly is a town that owes its fame to an impressive Renaissance castle, one of the world's most exclusive fabrics, and it is the perfect spot for hot chocolate. While whipped cream has been around since the time of Catherine de Medici, it is the town of Chantilly that added sweetness to this recipe. So, when in Chantilly, our hearts and stomachs both crave dollops of whipped cream.
Everyone at Ultra is delighted to be part of SIMPPAR and undertake this adventurous ride to the trade fair. Hopefully it's bump-free, but nonetheless, we will keep you updated. So, come by to say 'bonjour.'
"Sometimes it is the journey that teaches you a lot about that destination." With that thought, we are ready to fire up the engine and hit the road.
See you all at SIMPPAR 2023!