The Scent Of Hope
October 7, 2021
Using Essential Oils To Treat Dementia
AN INTERVIEW WITH MARIA MORTATI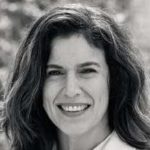 From its earliest inception, the aromatherapeutic tradition has sought to hone the potent cognitive imprint generated by olfactory experience, exploiting the sense of smell's capacity to stimulate beauty, emotion, memory, subjectivity and cross-modal cues such as texture, colour and haptics for visceral and intimate reactions. Driven by consumer desire for natural products as well as the contemporary turn towards mental health and holistic wellness, a new mass-market appetite for aromatherapeutic practice continues to bleed into non-traditional categories such as fine fragrance and medicine, spotlighting how fragrance can be used in a functional capacity to change mood, enhance focus or generate a sense of well being. Our current global health crisis has only exacerbated appreciation of scent, air care and the optimisation of healthy environments, both in the physical and mental spheres, opening space for experimental and cutting-edge aromatherapy that targets biochemical goals with low-cost, high-impact interventions.
This issue's interview highlights the work of Maria Mortati, a San Francisco-based experience designer and educator creating multi-sensory experiences for people living with dementia. As part of a suite of approaches, she is using essential oils to create immersive and engaging experiences for dementia residents, representative of the wider innovation ecosystem seeking to establish symptom-relieving protocols with the principles of aromatherapy.
"We try to map the resulting associative responses to soothe or stimulate depending on each resident's own capacity or frame of mind, motivating well-being and pleasure. It could be as simple as walking through a park like setting and feeling a breeze float in with scents of the woods, or participating in a cooking video demonstration with different scents diffused throughout.
Eddie Bulliqi [EB]: When working with dementia residents, what are your main goals?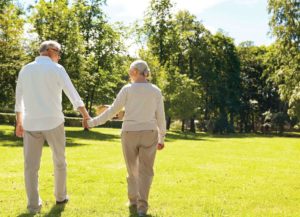 Maria Mortati [MM]: Currently, I'm leading a new initiative creating an interactive, multi-sensory, mobile installation for people living with dementia at the San Francisco Campus for Jewish Living (SFCJL). The project is called the Experience Station, and our focus is creating a sense of pleasure for their residents so we can increase their quality of life and hopefully reduce their susceptibility for anxiety, falling, and wandering. The principle is that if you help those living with dementia to experience pleasure, joy, and delight, as generated by sensory stimulation, then they'll function better and, by extension, their memory will function to the maximum capacity that they have.
We're not specifically trying to target subjective and personal memories as we obviously don't know each person's history with specific smells (or any other type of sensory stimulation) and, in fact, it's possible that those types of recalls might not engender the most pleasurable thoughts and sensations for residents. Instead, we know that people living with dementia often need great stimulation to be drawn out, and that they respond best when everything is "turned up to 11". We are building prototypes to investigate what that can be like by crafting interactive and multi-sensory experiences. We try to map the resulting associative responses to soothe or stimulate depending on each resident's own capacity or frame of mind, motivating well-being and pleasure.
EB: How are you using scent in these interactive installations?
MM: It could be as simple as walking through a park-like setting and feeling a breeze float in with scents of the woods, or participating in a cooking video demonstration with different scents diffused throughout. Scent is used as a cue to both soothe and stimulate, functioning as a stage-setting tool to underline what just took place in the activity or foreshadow what is to come. Scent is also used as a way of framing direction and orientation as people will often turn to where the scent is coming from. Behind the scenes, it's all orchestrated through a computer that triggers actions at opportune moments. What's most important is that these interactive experiences are bespoke for each resident category, manipulating temperature, air flow, visuals, scent, tactility and sound to optimize response.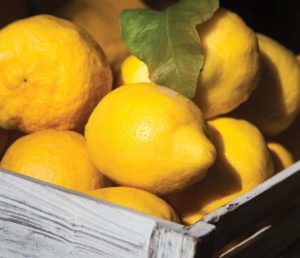 EB: What activity are you currently producing?
MM: Right now, we're running a cooking activity in which residents watch a video of a cooking lesson (how to make pizza, Rome-style). They meet a woman who establishes the scene in a Roman market. She pauses over a beautiful display of lemons whilst the camera zooms in on the fruit bowl and a lemon scent is diffused around the room. At the end, of course, they get to eat a pizza.
EB: How have residents reacted to the programme?
MM: Many turn their heads towards the scent, and the sensory combination can create a very potent experience for them in that moment. What I found last fall, when we were running our first prototype around natural landscapes, was that people closed their eyes and breathed in. One woman, who has late-stage dementia, really came to life. Another leaned back, closed her eyes, and smiled. She didn't want to leave.
EB: What brought you to this line of work?
MM: I started out life as a drawing and painting major, aiming towards a career as a fine artist. After college, I began working in graphic arts and segued into media and interaction design in Silicon Valley, mainly focused on web-based projects. Just before the dot com bubble burst, I enrolled at Stanford in a design MFA programme that was mixed with mechanical engineers and ended up producing real-world interactive projects with a focus on physicality and tangibility. Next, museum exhibits made the most sense for me, and I polished my expertise in interactive museum design for about the next twenty years, also teaching at the California College of Art's graduate interaction design programme as an adjunct professor. A year and a half ago my client, the SFCJL, was awarded a grant for me to work on this current project, using interaction design to enrich residential life for those living with dementia.
EB: Why did you gravitate towards natural essential oils?
MM: I wanted to use natural materials to be as authentic as possible. I don't know much about synthetics, but today we skew towards naturals as a culture, and I strive to work with olfactory ideas that are familiar and impactful. For example, cinnamon is such a potent and recognisable scent; when you open a jar, you can't help but exclaim "wow!" It's this kind of feeling I want to translate for those living with dementia.
EB: Which specific oils do you use?
MM: I've found that lemon is very evocative for residents, as well as eucalyptus, always designed into a thematic experience. We conducted a Presidio experience with a walk through a eucalyptus grove. Fans triggered to mimic the breezes on screen, and dispersed eucalyptus as they went deeper into the grove. I'd also like to explore the prospect of using multiple oils at once to conjure the experience of walking through a floral garden or something such as working in a wood shop.
EB: What's next for your work?
MM: Increasingly, I'm interested in figuring out how to create greater levels of interactivity with the Experience Station. One of those components includes getting better resolution on scents so I can tie them to broader aspects of everyday life and use them as triggers in the experience, using scent as an interaction device for immersion. We are working within an exciting new field. Those with dementia, their caregivers and families are always looking for new tools to improve quality of life; the problem is that technologies and institutional design haven't caught up yet. I hope that the type of sensory design I'm working on can be advanced, refined and proliferated to allow as many people as possible the chance of a more fulfilling life.