Job Opportunities
March 18, 2016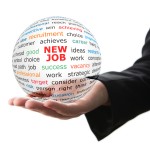 As a dynamic and leading business within the Global Ingredients and Flavour & Fragrance markets, the Ultra Group of Companies are always looking to recruit new talents who are as motivated and passionate about their work as we are. Here you will find updates of any available vacancies from within the Group, whether it be at our Global HQ in New Delhi, our sister partners like PT Van Aroma or our flagship Ingredients businesses across USA, Europe and Asia.
Quality Control | Quality Assurance | Analytical
Ultra International Limited are looking to recruit an experienced industry professional who specialises in the quality control, analytical and regulatory aspects of the essential oils market. Ideally having at last 5 years experience within the Flavour & Fragrance sector, the ideal candidate(s) will be able to support and develop the existing team, utilising their experience to promote a sustainable environment within the Ultra New Delhi laboratories. We have several vacancies available and would encourage both local and internationally experienced individuals looking for either short-term consultancy or long-term career opportunities to enquire.
For more information or to register your interest please drop us an email.