The IFEAT Online Conference
January 13, 2022
9-10th November 2021

Despite the ongoing pandemic IFEAT (International Federation of Essential Oils and Aroma Trades) continues to make its presence felt in the world of essential oils. From 9th-10th November it held its second successful Online Conference (OC) of 2021 under the banner of "Bringing the Industry Closer Together". Given the areas that the F&F industry covers, the variety of topics discussed during the two days was both wide-ranging and in-depth. Moreover, at the beginning of the OC, three major IFEAT events were announced for 2022:
The Vancouver Conference 9th-13th October 2022, based at the Westin Bayshore with its breath-taking surroundings. This will be a hybrid conference with the theme "The Pacific Reunion" in part reflecting delegates' ability to meet up again on the shores of the Pacific Ocean after a three-year hiatus.
A Focused Study Tour (FST) 20th-23rd February 2022 to Murcia in southern Spain to visit lemon production and processing operations. The FST is a new concept for IFEAT involving a shorter duration, lower cost, focused on one location and one major topic – lemon oil – and thus appealing to a wider range of F&F participants.
A Study Tour to South Africa from 4th-12th November 2022, which is an ideal time to see the harvesting and processing operations of a range of familiar and unique essential oil crops in the Cape and eastern provinces of this beautiful country, which is an expanding producer of essential oils.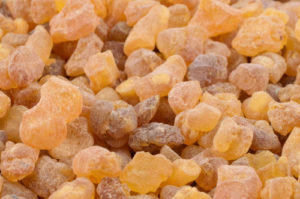 In all there were 320 registered delegates at the OC, some 14 exhibitors and 13 sponsors. While the conference's eight live sessions took place over two days, registered delegates were able to watch these sessions for several weeks after the conference. Moreover, delegates were able to use the Whova event hub to begin networking and hold video meetings from 20th July, when registration opened, until the end of December 2021. In addition, during this period delegates can visit exhibitors' booths, as well as view companies' videos and previous conference presentations on demand. Several speed networking sessions during the conference also proved popular.
The OC began with a welcome address by Hussein Fakhry, the IFEAT Chair, who outlined IFEAT's response to the unprecedented challenges it has faced in 2020 and 2021 – and the various initiatives being made in all fields of its activities including building new partnerships among the scientific, regulatory, and academic communities. He considered it a period of wake-up calls and the need for our industry to find solutions to a wide range of challenges, not least of which was climate change and sustainability. Nevertheless, he remained optimistic about the year ahead, particularly the Vancouver Conference, on which Alan Brown, the Vancouver Committee chair, made a short presentation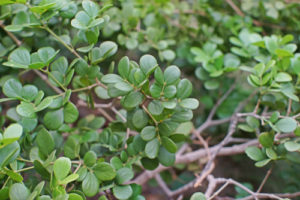 Following the Welcome presentation, there followed four sessions on each of the two days. Some sessions were presentations, others panel discussions on topics and issues directly relevant to those involved in the production, processing, trading and utilisation of essential oils and other F&F ingredients. Throughout the live sessions delegates were able to post their questions and all the sessions produced excellent informative analysis of the topics under discussion.
This first presentation by Martin Hitziger introduced The Convention on International Trade in Endangered Species of Wild Flora and Fauna (CITES) and described species and products of particular relevance for the essential oil industry that might be or can be regulated under CITES, such as frankincense and guaiac wood. It detailed the ongoing administrative, regulatory and policy processes to further develop CITES regulations in the future, further details of which can be seen on the CITES website.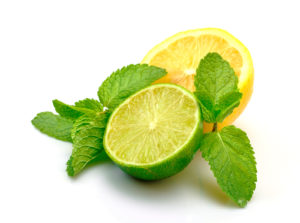 Citrus and Mints: Concerns of Small and Large Farming for the Future of Essential Oils was the first panel discussion. It compared and contrasted citrus and mint oils which are by far the two largest groups of essential oils used by a large variety of industries, including F&F, pharmaceuticals, and aromatherapy. A most informative discussion was chaired by Dominique Roques with two major citrus oil producers, Manuel Suarez Altuna (Argentina) and Sigifredo Gudiño Jr (Mexico)] and two mint producers Vaibhav Agrawal (India) and Greg Biza (USA) exchanging views on aspects of their production, processing and sustainability policies. Citrus is grown and processed mainly by large and medium scale operations while mint oils predominantly by small scale operations. However, there were examples of the opposite, namely US peppermint and spearmint production and European citrus. The relative pros and cons of different systems were discussed from technical, economic, and environmental perspectives and the general view was both large and small operations would continue.
Agricultural Residues in Naturals: Scientific and Regulatory Landscape was the second panel discussion involving experts involved in various stages of the value chain, and chaired by Jonathan Bonello, IFEAT's Chief Scientific Officer. This is an increasingly important and complex topic that has become a major issue for some essential oils. The panellists shared their insights, perspectives, and vision on the short, medium, and longer-term aspects on a range of complex issues, such as:
The need for a more realistic global approach to pesticides and their residues including managing regional legislative differences and data collection.
The growing number of bans, especially in the EU and USA and sometimes at short notice of important pesticides, often commonly used as PPPs (Plant Protection Products). The European debate on PPPs is becoming more contentious and the European Commission is reviewing its Sustainable Use of Pesticides Directive, as part of its flagship Green Deal initiative launched in December 2020. Similar regulatory initiatives are already ongoing in other regions of the world, some of which will be influenced by the EU's approach.
The constantly evolving regulatory framework on maximum residue levels (MRLs) and often very low contaminant concentrations, and their concentration through further processing.
The technical challenges in developing accurate and reproducible analytical protocols for identifying and quantifying PPPs in agricultural produce and downstream products.
The challenges faced, particularly by small producers and traders, and their ability to continue in business faced with the expanding regulatory environment and without the use of PPPs.
The final session of the day was a lecture by a serial entrepreneur and chemist John Warner on Materials Metabolism: Green Chemistry for a Circular Economy. He argued that in trying to develop more sustainable products to fit within the circular economy we need to learn from the patterns within nature. There exists a circular pendulum that swings between the natural world of stable ecosystems and the human built world of products. Centrally located between these two systems exists the domain of the "materials metabolism", the molecular mechanistic foundation for the assembly and disassembly of molecules and materials. The concept of "materials metabolism" was discussed and, citing many of his own inventions, he illustrated how the principles of green chemistry provide a logical framework for the design of products.
The second day began with sessions covering two overlapping topics namely traceability and sustainability. Traceability: Market Expectations and Business Reality: Where do we stand? Saw six panelists representing producers, traders and end users along the supply chain being moderated by two leading figures in the F&F sector, Geemon Korah and Dominique Roques.
Over the past several years there has been a dramatic increase in industry requirements for traceability of growers, collectors, and processors at the origin of essential oil and extract production. In part this relates to the growing demand  from  consumers for information and transparency around the origin of their fragrance and flavour ingredients and the livelihoods of the farming communities involved in their production and initial processing. This has led to stakeholders along the supply chain requesting in-depth information from producers and traders, with the aim of looking for reassurances around human rights, social and environmental issues. Traceability is at the heart of these new expectations and has brought producers face to face with a range of new challenges along with a degree of complexity which can be high. For many, traceability is not an option anymore but a requirement, but rapid technological change and innovative funding techniques and certification schemes have facilitated its implementation and expansion. The panellists discussed the impact of traceability on their operations, what efforts were being made to ensure traceability, whether traceability was mandatory, who should bear the costs of this added complexity, and if there is a shared vision between producers and users about what should be done. One overwhelming sentiment among the discussants was the need to better support growers, many of whom are at or near to the poverty line. Without support in a variety of forms, they will be unable to meet the traceability and sustainability requests made upon them.
T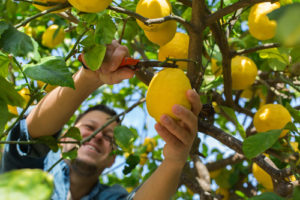 he second session was on The Future of Sustainable Natural Products and Biotechnology: Expectations and Reality, with five very knowledgeable panellists. Sustainability in essential oils and their end uses is a complex and dynamic balance between economic, environmental, and social aspects and includes competing objectives. It is a broad concept that is present in many current discussions and plays a key role in investment decisions. The session began with Alain Frix, the moderator, providing some fascinating data on the sources and renewability of ingredients for the F&F industry. Synthetics sources, predominantly from petrochemicals, are the dominant supply source supplying close to 500,000 MT. Aroma chemicals from turpentine supply around 110,000 MT. These are synthetic but are renewable because they are obtained from pine trees, but turpentine is a by-product and production does not directly respond to demand from the F&F industry. In contrast, essential oil production, which is renewable, is directly responsive to F&F sector demand and the annual volume of production is of a similar order of magnitude to that of pine oleochemicals. Biotech products account for a very small proportion of F&F ingredients. These biotechnologies have enormous future potential but in the next decade are likely to only affect products valued over $50/kg.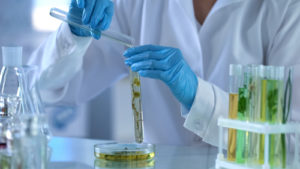 The panel discussion evaluated the sustainability expectations for essential oils and biotech products. Many interrelated parameters define a sustainable product (renewability, biodegradability, carbon footprint, toxicity, water management, rural economy, fair trade, farmers' livelihoods, extraction technology, plant protection, soil degradation, biodiversity preservation, transportation, green chemistry, etc.). The  panel highlighted some of the key parameters of sustainability that will be increasingly  demanded by the F&F industry. Producers of essential oils and/or aromatic molecules need guidance in prioritising their sustainability investments. In addition, sustainable products will need to be available in significant quantities. The panellists discussed the current and future availability of essential oils and biotech products and to what extent they can coexist. It was recognised that commitment was needed by the trade and end users to support sustainable initiatives
IFEAT is expanding its educational programme and the OC saw the launch of its first online learning course with a Cardamom Profile Session.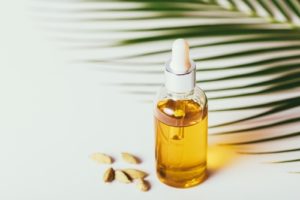 IFEAT is expanding its educational programme and the OC saw the launch of its first online learning course with a Cardamom Profile Session. The session, which provided an excellent introduction to cardamom oil, was made up of three components. First, presentations including short videos by Elisa Aragon from Guatemala and Mithun Chakravarthy Rajamannar from India on the cardamom sectors in these two major origins. Second, the perfumer Jill Costa and the flavourist John Wright discussing samples of cardamon oil from these origins. Finally, a live panel discussion, of the presentations including questions from delegates, moderated by John Nechupadom. IFEAT will be incorporating much of the information into a Socio-Economic Report on Cardamom Oil to be published in IFEATWORLD in 2022.
The final session of the OC was EU Chemicals Strategy for Sustainability – a Paradigm Shift in EU Chemicals Management given by Sylvie Lemoine of CEFIC. This provided an overview of the main changes introduced under the EU Chemicals Strategy for Sustainability in terms of both EU chemicals legislation (such as the revision of the REACH and CLP Regulations) and managing the transition to safe and sustainable chemicals. She highlighted the areas that have been identified by the chemical industry as most challenging and explored potential solutions.
IFEAT's second online conference provided an excellent platform on which delegates were able to network and update themselves on the increasing challenges being faced by the F&F industry. Such online events will continue but it was recognised that it is impossible to totally replicate several of the activities of a physical conference e.g., smelling and tasting products, face-to-face meetings, cultural exchanges and entertainments, impromptu meetings and discussions, social interactions, and an accompanying person's programme – and we are looking forward very much to being able to do all these once again at the forthcoming Vancouver Conference in October 2022.