Australia's drive for a sustainable lavender industry
August 12, 2021
Slow and steady wins the race. That's essentially been Australia's mindset when it comes to lavender production. After being a fringe player in the lavender space for a long time, the country is now looking to broaden its horizons. From government-led research bodies, to private players entering the market, Australian lavender production is on course to make its mark in the global market.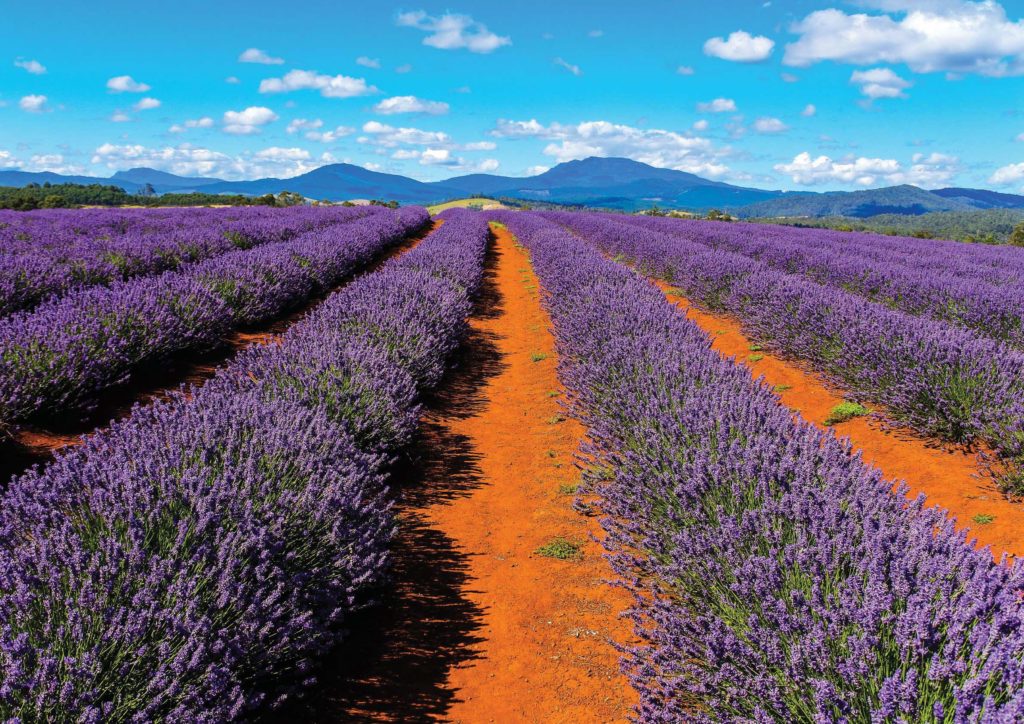 THE GLOBAL MARKET AND AUSTRALIA
Europe has been the leading producer of lavender, but the last couple of decades have seen many changes in the market. The infestation of a bacterial disease in France witnessed a massive decline in lavender production. In fact, from 2005-2012 global production of lavender oil dropped drastically from 225 tonnes to just 90 tonnes. As a result, France was displaced as the global leader of lavender, and Bulgaria took its place with production peaking at around 500 tonnes in 2019.
Lavender is a highly sought-after product. From the food and beverage industry, to the essential oil sector, lavender has multiple uses. Commercially a number of varieties of lavender is harvested, including hybrids which form a major portion of lavender production. While hybrids produce the maximum quantity of oil, the quality of English lavender is unmatched. Australia has historically struggled with consistency when it comes to lavender oil production. The varieties have been a jigsaw puzzle, but piece by piece this mystery is getting solved. From being a primary importer of the oil, Australia now sees the potential to bridge these gaps.
WHERE IS AUSTRALIA CURRENTLY?
To promote sustainable growing of lavender in Australia The Australian Lavender Growers' Association was formed in 1995. It is a non-profit, which was started by a lavender estate owner from Victoria, Rosemary Holmes. Today, the membership of the association has grown many fold with participation from lavender growers in Australia and overseas.
Different varieties of lavender require diverse climatic conditions to prosper. While English or true lavender flourishes at higher altitudes, spike lavender and lavandin hybrids prefer lower altitudes and warm weather. In Australia lavender is produced in Tasmania, Victoria, south and west New South Wales, south-east Queensland, south-east South Australia, and the Margaret River region of Western Australia.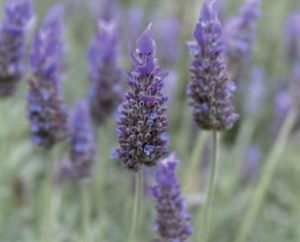 Currently, the lavender industry in Australia consists of small producers and a few commercial farms. From being a net importer of lavender oil, the growing strength of local producers has helped replace some imports with domestic production. But, lavender continues to be a boutique industry. "Farm to your home" is a popular concept among lavender growers. Producers prefer to market their product directly to the consumers. Either online portals, farm gates, or special markets, and stores sell these products.
But lavender fields in Australia have another massive draw. The tourism industry has tapped into the natural beauty of the fields. Several customised packages are being offered by various tour operators, and they are a major draw among tourists worldwide.
"In order to position Australia as a leading player in the industry, research was required in the field. An understanding of soil science and agronomy, and strategies to increase yield and quality, all needed to be evaluated whilst keeping Australia's climate and growing conditions in mind.
AN EYE ON THE FUTURE
One can already smell the success story that the Australian lavender industry is scripting; a new partnership aims to accelerate this progress and give it a new dimension very soon. AgriFutures Australia and La Trobe University have joined hands to support a project to identify conditions and farming techniques to help augment the production of lavender in Australia. AgriFutures Australia works towards the long-term prosperity of Australian rural industries. It is mostly funded by an annual appropriation by the Australian government.
Under the New and Emerging Industries programme, La Trobe University leads a Research and Development project to build the capacity of the Australian lavender industry in a sustainable fashion.
This idea was born by Aaron Pollack CEO of Golden Grove Naturals (GGN) after seeing the unmet export demands of high-quality Australian lavender oil. Australia accounts for roughly 1% of global lavender production. While there is demand for the Australian product, production is unable to meet this demand. This showcases a vast potential for growth, and the need to encourage new producers. In order to position Australia as a leading player in the industry, research was required in the field. An understanding of soil science and agronomy, and strategies to increase yield and quality, all needed to be evaluated whilst keeping Australia's climate and growing conditions in mind.
The project is working towards concrete solutions and is currently working on a plan. The idea is to:
Encourage new growers to enter the market
Provide knowledge and understanding to increase yield at similar input costs
Increase production levels to meet global demand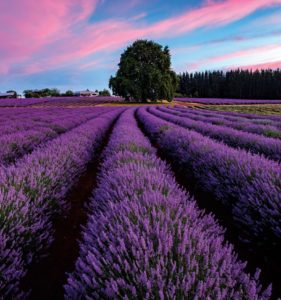 The Australian lavender industry is essentially unorganised in terms of knowledge banks on growth and production. There is a massive need to plug these gaps to help the industry prosper. This study aims to understand the impact of soil, nutrition, biotic and abiotic stress, and water management on oil production. Trial plots have been established to study these factors. Market insights will also be tabulated with the help of producers and exporters. All factors influencing oil profiles will be evaluated, and appropriate future strategies will be laid out.
The research project aims to establish Australia as a global leader in lavender production. From growing to extraction it aims to investigate and disseminate best practice for the cultivation and processing of high quality lavender. Golden Grove Naturals (GGN) is a part of this project along with lavender producer Larkman Nurseries, The Australian Lavender Growers' Association, and phenotyping technology company Scientific Instruments Australia. There is a second project, which is aimed at developing a five-year research and development plan.
Golden Grove Naturals has already achieved success in the area with the addition of four new lavender growers for oil. It has also secured the partnership of a premier wine producer, who is planning to dedicate 100 hectares to a project. This value could increase to 200 hectares depending on the success of the project.
GGN LEADS THE WAY
Golden Grove Naturals has actively been involved in aiding the growth of the Australian aromatic crops industry with particular focus on the lavender industry. Aaron Pollack, CEO of GGN recently attended the Australian Lavender conference, where he presented his ideas on the research project. Mr Pollack's suggestions were made keeping a sustainable approach towards increased lavender production in mind.
His first suggestion was to make Australian growers competitive in the global marketplace by enhancing production systems. He went on to elaborate that data sufficiency was the key. With that in mind, he suggested a database of all information related to the industry be collated.
Training was the next aspect of his plan. Mr Pollack pointed out that cultivators needed to be identified, and then trained. He went on to stress the importance of best practices for cultivation, irrigation, harvest and even post-harvest processes like extraction and storage. Mr Pollack noted it is imperative for Australian growers to broaden their horizons. They need to look beyond Australian producers as sources of information.
Quality was the next highlight of his future plan. Overseas markets are becoming stringent in terms of quality standards. To increase production, it is not advisable to go for varieties that deliver inferior quality oil. Mr Pollack also brought therapeutic properties of lavender into focus. He mentioned that a detailed study of the international market would be beneficial. It could help in identifying gaps that can be plugged by Australian lavender.
The time is ripe for Australia to take the next step in its lavender journey. The involvement of the Australian federal government, research projects lead by the University, and growing interest among local producers, will all help propel Australia toward its future as a major player in the global lavender market.