A Heaven "Scent" Profession
November 28, 2020
A JOURNEY FILLED WITH FRAGRANCE
 Gaëtan Bourdeau
Business Development and Purchase, Ultra International BV
Management and fragrances – fascinating partners, aren't they? This is exactly what defines my professional life. Two years of college life studying business and trade at Lycée Bristol, Cannes; followed by a Bachelor's degree in Business and Trade at IUT, Nice. Finally, it was an adventure burying my nose into the travails of corporate strategy and international development at ISEM, Sophia-Antipolis. Yet like the faint, wistful scent of a long-preserved letter, the remembrances of my childhood, my early internships never really lost their nostalgic aroma. Growing up, vials were my toys and fragrances my playmates. For, you see, my father worked in an F&F house while my mother was employed in a perfumery packaging company. I spent my childhood growing up in a place that is revered as the perfume capital of the world, Grasse. The allure of aromas only grew stronger; it was only a matter of time before the first intrigue transformed into heady fixation.
Grasse's age-old skills of cultivating plants for perfume, processing, and the craft of perfume creation have been added to UNESCO's Intangible Cultural Heritage of Humanity list. It adds to my roots being strongly entrenched here.
I interned with Azur Fragrances, Mouans Sartoux and Robertet in Grasse. Tinkering and dabbling with redolent essences and spirits, I was only 14 when I had a memorable experience to formulate fragrance and flavour blends. One summer, working as an operator, I learnt the intricacies of amalgamation that go into crafting bulk blends. Later, on an export mission with The Parfum at Malta, I found the opportunity to work with a myriad of plant raw materials and botanicals. Evidently the seeds of this aromatic affair were sowed long ago in my childhood, but truly flowered when I interned with Van Aroma in Indonesia. Here, the enchantment took on a completely new hue. My stint here was an eyeopener as I became aware of the jaw-dropping treasure trove of naturals that Mother Nature has bestowed upon this world. The magnetism of patchouli in particular, was irresistibly alluring. That's why when the opportunity to join the Ultra International Group came my way, it was a no-brainer.
With an upbringing in the close whirligig of aromas, perfumes and fragrances, naturally there was no keeping me away from them; and of course, enigmas of nature and its essences. But it is not often that a nose for fragrance is also adept as a nose for business, I consider myself fortunate in that. Take several heaped spoonfuls of judicious, pragmatic business management, measure in generous doses of the heady high of flavours and fragrances and voila! Here I am straddling the enthralling best of both worlds for the last five years.
The city of Grasse, very close to my birthplace, is also known as the birthplace of perfumery and the perfume capital of the world. It makes me ultra proud that the region of Pays de Grasse, which has a history of perfumery since the 16th century, has just been awarded UNESCO patrimony. The soil, climate, and temperature here are ideal for the harvesting of some of the delicate florals which lend their essences to perfumes. Grasse's age-old skills of cultivating plants for perfume, processing, and the craft of perfume creation have been added to UNESCO's Intangible Cultural Heritage of Humanity list. It adds to my roots being strongly entrenched here.
Now, you must be wondering how a business management graduate fits into the fragrance industry. Honestly, at Ultra, it's not difficult. In a digital world and ever-growing global family, we are moving towards inclusive diversity. There is a heightened awareness of sustainability in fast-changing environments, microecosystems existing within cultures just as there are increasing imbalances and natural disasters. All of these are taking us towards stricter regulations, compliances, and yet complemented with breakthrough research and technical advancements.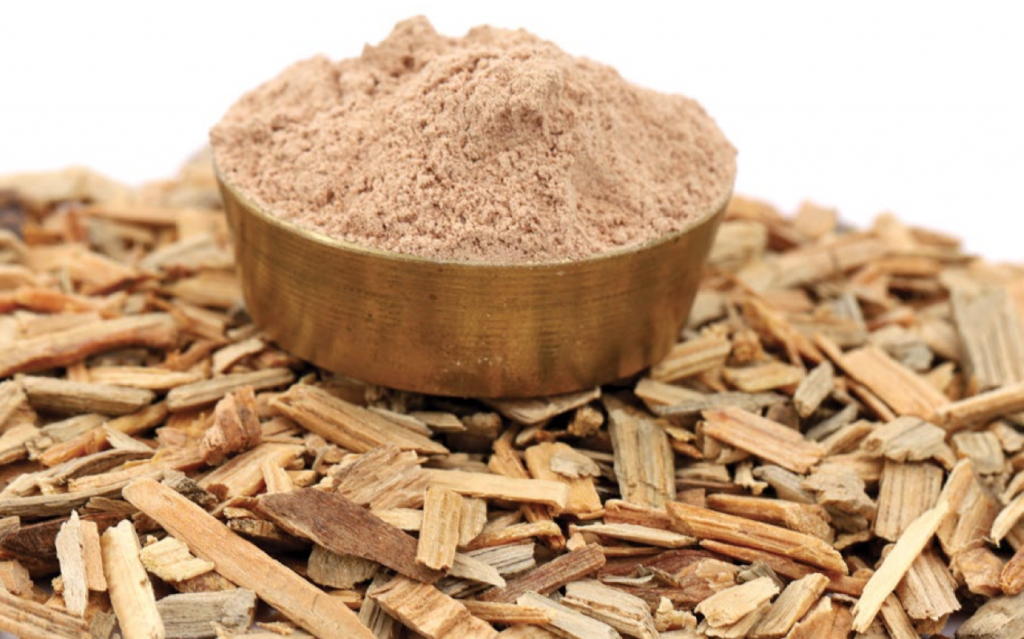 My role in business development and active involvement in sourcing enables me to marry the areas of my interest. Sourcing stirs up my adrenaline. My inherent attraction for aromas, perfumes and flavours has found a perfect thrill in sourcing and unravelling the mysteries of nature's bounties. I find it enriching too, since it brings me closer to farmers in remote areas and an understanding of the dynamics of these micro-community systems. Every scent and flavour has a story. I find inspiration in culling positive vibes from nature's own energies; and of course, my training in business stands me in good stead to expand the wellness portfolio and bring these stories to the world.
The caramelised woody notes of the Santalum album is my personal weakness.
I have now spent a considerable time working with myriad essences and plant extracts; and every fragrance is unique and enlivening. However, the caramelised woody notes of the Santalum album is my personal weakness. Work had taken me places before bringing me to this vibrant, colourful land. India has been home for the last three years; and the vivacious cornucopia of sight, sound, and scents never ceases to amaze me. It is here that I became acquainted with the classic oriental scent of sandalwood, with its green top notes. I love it's hauntingly cloying aroma which evokes a deeply spiritual, uplifting vibe. The Mysore sandalwood is the best variety, and the food, cosmetics, and perfumery industries love it.
The pandemic has led to a spurt in demand for essential oils but it is my firm  belief that luxury essences will continue to hold their own even in a post-COVID world. Traditional bastions will continue to flourish despite additions of novel flavours from new regions. Even as new avenues open up, the South of France, synonymous with vintage wine and now premium luxury essences will continue to play a critical role in the global dynamics of flavours and fragrances.
My journey so far has been fruitful and satisfying. I have tried to walk the path with kindness, respect, and helpfulness as instilled by my father; a 40-year veteran of this industry, he always fanned my curiosity and taught me that the thirst to know more could never be quenched. It is with this positivity that I look forward to traversing many more miles; and hope the road is filled with flavour and fragrance as it has been till now.