Technical Support
We could not pride ourselves on supplying the best essential oils without the capacity to support this statement with some excellent technical support. Ultra BV is proud to have our Technical Team at our New Delhi Creative Centre supporting our internal QC procedures. Our team, led by Bhuvana Nageshwaran who has over 35 years experience, is accompanied by other scientists, perfumers and flavourists, supported with some of the best state-of-the-art equipment currently available. 
Ultra International is ISO 9001, ISO 14001, GMP and has a NABL accredited controlled laboratory. 
'National Accreditation Board for Testing and Calibration Laboratories (NABL) is an autonomous body under the aegis of Department of Science & Technology, Government of India. NABL has been established with the objective of providing Government, Regulators and Industry with a scheme of laboratory accreditation through third-party assessment for formally recognising the technical competence of laboratories. The accreditation services are provided for testing, calibration and medical laboratories in accordance with International Organization for Standardization (ISO) Standards.'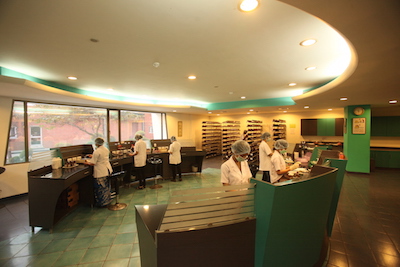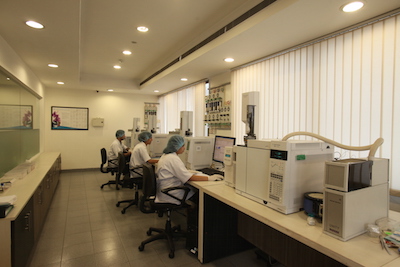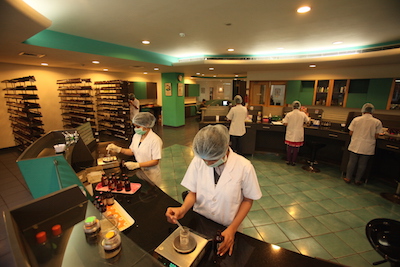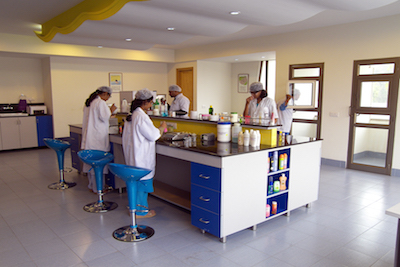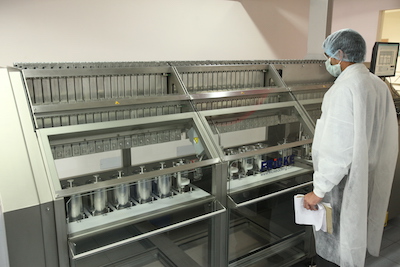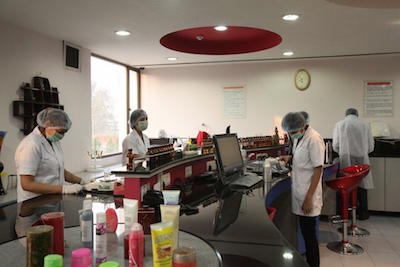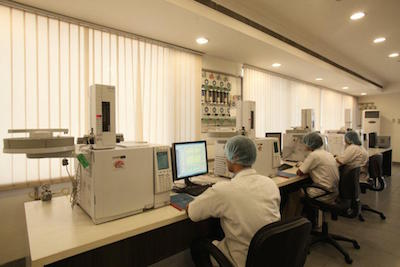 Associations & Memberships 
Ultra (as a Group) is an active member of NEA, Holland and the Research Institute for Fragrance Materials (RIFM), USA – a member organisation of the International Fragrance Association (IFRA) as well as the International Organization for the Flavour Industry (IOFI) – the global authority on fragrance and flavour safety. 
IFRA through its international research organisation, the Research Institute for Fragrance Materials (RIFM), and IOFI through its international research organisation Flavor Extracts Manufactures Association of the United States (FEMA) sets global safety standards for natural ingredients and man-made aroma molecules used in today's fragrances and flavours. Responsible fragrance and flavour companies and their clients participate and support IFRA and IOFI. 
IFRA's and IOFI's global standards are accepted by the U.S. Food and Drug Administration (FDA) and supported by major manufacturers and marketers around the world.
Our associations include:
REACH
Ultra has registered and pre-registered a number of our essential oils to ensure we can continue to provide our clients with our fully integrated supply chain after the inception of REACH.
REACH is the Regulation on Registration, Evaluation, Authorisation and Restriction of Chemicals. It entered into force on 1st June 2007. It streamlines and improves the former legislative framework on chemicals of the European Union (EU).
The main aims of REACH are to ensure a high level of protection of human health and the environment from the risks that can be posed by chemicals, the promotion of alternative test methods, the free circulation of substances on the internal market and enhancing competitiveness and innovation.
REACH makes industry responsible for assessing and managing the risks posed by chemicals and for providing appropriate safety information to their users. In parallel, the European Union can take additional measures on highly dangerous substances, where there is a need for complementing action at EU level.
CERTIFICATIONS
Over the years we have acquired certificates of compliance with a number of Industry standards.
> Kosher Certificate (Ultra International BV)
> Kosher Certificate (Ultra International Far (East) Pte)
> Kosher Certificate (Van Aroma)
> Halal Certificate (Ultra International BV)
> Halal Certificate (Ultra International Far (East) Pte)
> Halal Certificate (Ultra International Inc.)
> Halal Certificate (Van Aroma)