Introducing Golden Grove Naturals
February 1, 2017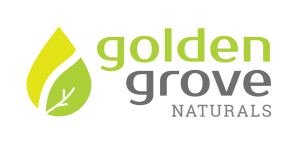 GGN is an enterprise driven by European and Asian investors, which is set to bring the Australian naturals market into the global arena.
In association with an experienced local partner GGN will look to establish itself as the leading Australian producer of native, natural essential oils and a key supplier of natural ingredients to the local and South East Pacific markets.
Primarily a tree plantation and distillery in its current state, GGN is the evolution of one of the first commercial tea tree plantations in Australia, with roots dating back to early 1980s when it was then, Australian Plantations Limited. The combined capacities of the plantation resources, contracted land and current commercial activities will allow GGN to offer upwards of 100 MT of oil to the market each year.
Set to grow both organically and through acquisition over the coming years a first initiative is to explore further planting of other, in demand, Australia native plants to ensure that more products have the sustainable future that tea tree has come to enjoy over the past three decades. In addition, refinements to the current distillery and plantation management will be introduced to ensure that we offer the highest quality tea tree oil available on the market today.
Drawing on the strengths of our combined business experiences, alongside those of elite local experts, GGN will aim to be your first and best choice for Australian native essential oils today and in the future and your confident choice locally to ensure that you have the pick of pure essential oils from around the world right on your doorstep.