INDONESIAN WANDERLUST
May 15, 2023
A TALE OF THE ESSENTIALS INSPIRATION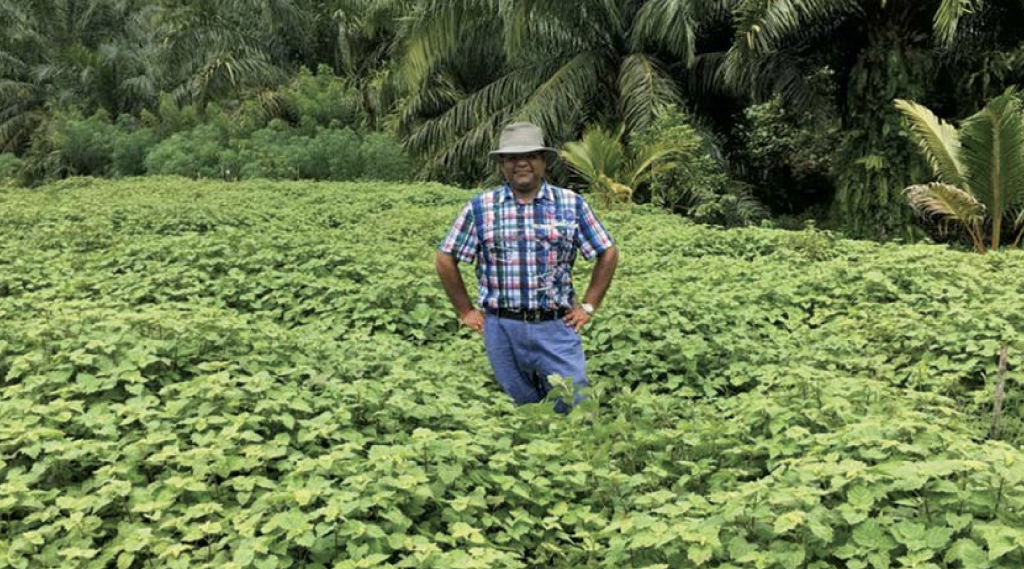 Indonesia, a nature's blessing, one of the richest biodiversities in the world. With a heavy presence of volcanos, their lands are rich in nutrients laden with volcanic soil, making them one of the most fertile lands across the globe. For centuries the nation has played a crucial role in medicine and culture, and now holds an indispensable position in the world of flavours and fragrances.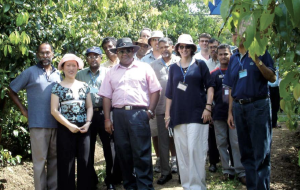 Indonesia is a treasure trove of natural resources. It is home to an extensive variety of products, which can rival collections from most countries. Particularly for the fragrance, flavour, pharmaceutical, and aromatherapy industries, Indonesia is a pivotal destination. Natural products like aromatic plants flourish in these lands, and in turn, a diverse selection of high-quality essential oils flood the markets. Clove, citronella, patchouli, nutmeg, cananga, and vanilla are a few of the popular products grown here.
This nature's love and the variety offered by these lands brought Mr Ravi Sanganeria to Indonesian shores. As a young lad, learning the tricks of the trade from his father, Ravi got the opportunity to visit Sri Lanka. A gem in the world of naturals and the den of numerous aromatic plants and essential oils, Sri Lanka was an eye opener for Ravi. In 2005, IFEAT organised their first study tour, and fittingly the venue was Sri Lanka. Having worked for three years in the company, Ravi attended this educational excursion. For over a year he experienced the natural beauty of this island nation and learnt about its product catalogue that featured names like cardamom, nutmeg, and cinnamon. The country inspired Ravi and prompted him to seek his own natural haven. This search brought him to Indonesia. He dug deep and learnt all about the country. He hit the ground running as he met a large network of suppliers in Indonesia. For weeks he traversed the country and learnt about every corner of Indonesia and its naturals industry.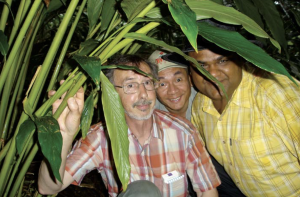 As Ultra's association with Indonesia grew, Ravi indulged in intimate conversations with local farmers. He soon learnt they were all heart, but extremely particular about numbers when it came to production. He personally experienced the varied techniques of harvesting among farmers of nutmeg, patchouli, and cananga.
In fact, one of his first success stories is closely linked to this region. During the peak of the patchouli crisis in the late 2000s, Ravi introduced his first major customer, Henkel, to Indonesia. He fondly remembers the story, "The purchasing manager of Henkel at the time and their perfumer had accompanied us to Indonesia. During those days, our first factory in Sumatra was operational. Patchouli was in huge shortage at the time, and the Henkel team came down to the island to help us search for more material. It almost resembled a hunting trip. We had rented an old school boat with four cabins and set sail to Padang Bai Islands. It was a difficult 8–9-hour journey through rough waters, buzzing with dangerous wildlife like crocodiles and bull sharks. Ten hours later we anchored at Mentawai Islands. Here the local villagers welcomed us on motorcycles.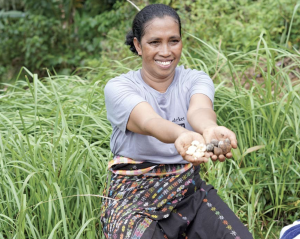 We hopped on these bikes, and the locals helped us reach the edge of the island, where patchouli was being harvested. Two hours later, we hit the local market and were in for a pleasant surprise. We were elated to greet a local broker with almost 1,800 kgs of patchouli oil. It was like finding a diamond. I soon got my negotiating hat on. Overnight we closed the terms of the deal with Henkel and Van Aroma. With the first rays of the sun, we loaded our boat with 1,800 kgs of oil and commenced our return journey. Once we reached the island of Sumatra, the material was reprocessed, repackaged, and exported to Germany. This is one adventure I will never forget."
Ravi's Indonesia adventures continued in 2019 with the IFEAT Bali Conference. The conference was a crucial milestone for his essential oils journey. It marked 15 years of his foray into the lucrative Indonesian market. The conference honoured the relationship by handing the keynote address to Mr Ravi Sanganeria. His composed and informative speech drew immense applause from the audience. "I put the spotlight on the past, present, and future of the Indonesian market. I believe, as the Joint Chairman of the conference, my biggest achievement was hosting 1,500 delegates under one roof. Relationships are crucial to the success of any business, and Indonesia owes it to all those who graced the occasion." With an intention to strengthen bonds, Ravi honoured delegates of Indonesia and presented them a certificate of recognition. They were all welcomed on stage and received a standing ovation for their contribution to the essential oils business.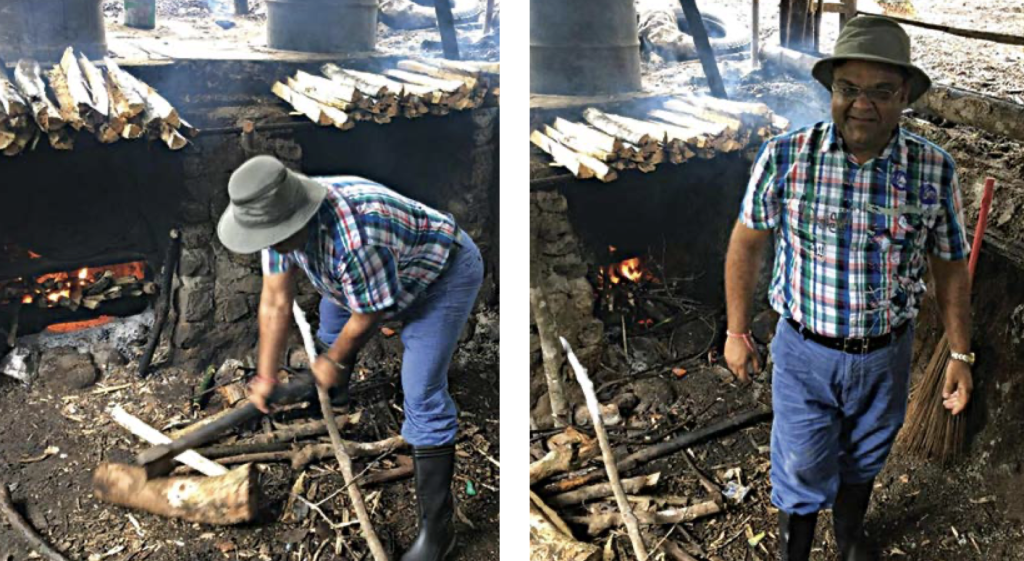 While Indonesia has a bright future in the essential oils space, climate change continues to pose a challenge for farmers. The situation is grim across the globe, and farms in Indonesia are experiencing severe losses in yield. Ravi believes that until the world governing body takes drastic steps to rectify the situation, producers need to adapt. He is a big advocate of vertical farming as a solution, something Ultra has successfully achieved with Ultra Natura. It was the company's quest for sustainability that pushed them to create Ultra Natura, a gateway to vertical farming.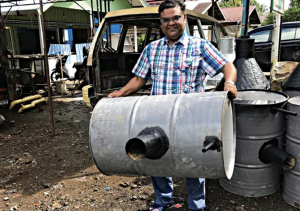 It's been over two decades of the glorious association between Ultra and Indonesia. During this time the company, under the guidance and leadership of Mr Ravi Sanganeria, has transformed into a global force. Today, it operates in over 14 countries with a portfolio of over 700 products. Van Aroma in Indonesia was one of the first investments for the Ultra Group. Today the company supports over 20 exporters and 7,000+ farmers directly for oil production. The visionary that he is, Ravi has always promoted Ultra as a cooperative partner and promises to continue their association with small and sustainable units.